Air Conditioning and Heating Systems
D & R Car Care has specialized in automotive heating and air conditioning since our inception. Our technicians are trained and certified in automotive heating and air conditioning and take pride in their work. In 2014, we purchased the most up-to-date automotive air conditioning equipment on the market. Today's cars and trucks take Freon charges that are measured in critical mass to the gram. By not charging your system to these critical specifications you are risking component failure and won't obtain the full potential of your vehicle's air conditioning system.
The maintenance of motor vehicle air conditioning is regulated to prevent the escape of CFCs.
Here is a typical air conditioning breakdown: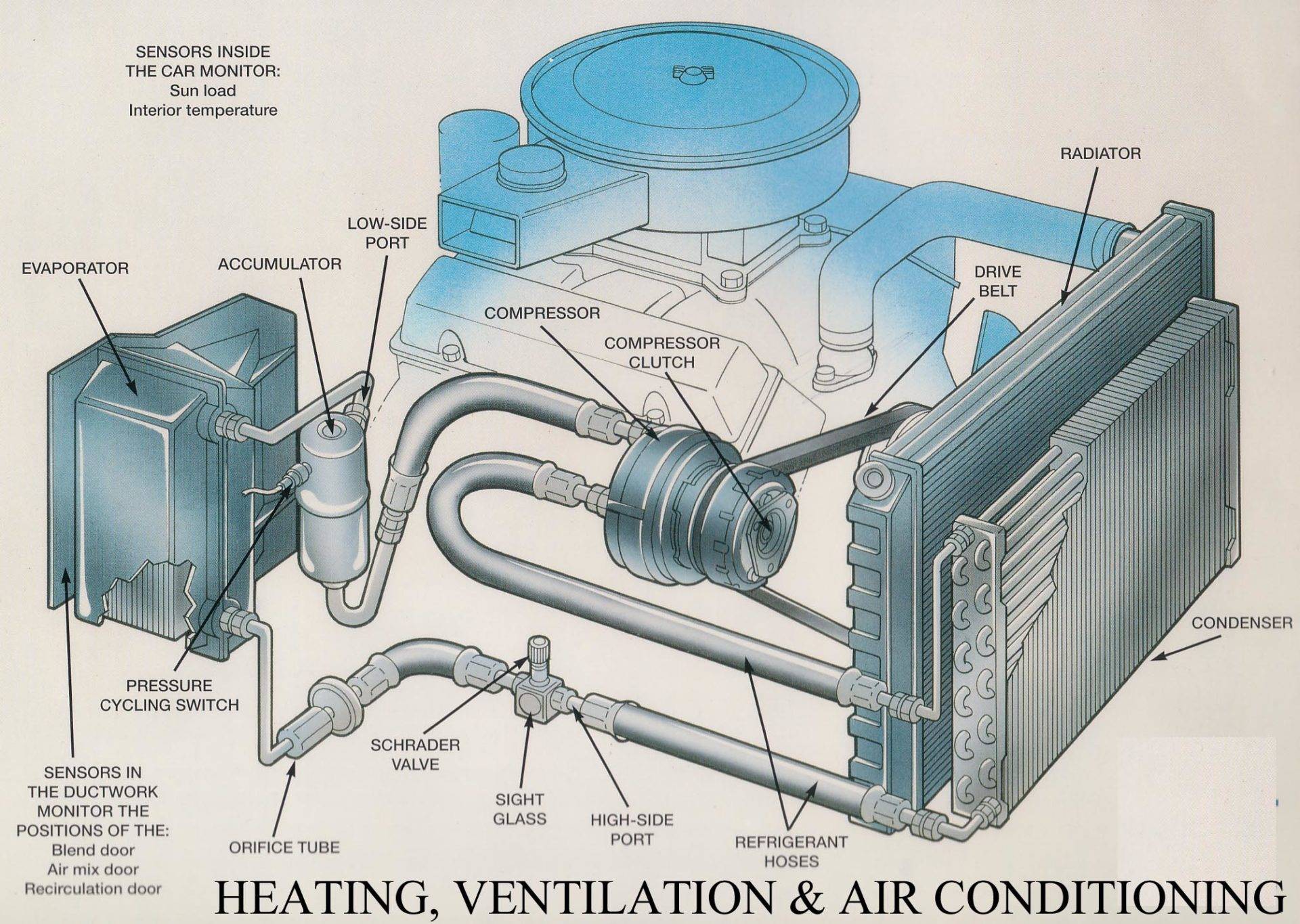 Summary of Federal Requirements
A Motor Vehicle Air-Conditioner (MVAC) is defined as the mechanical vapor compression refrigeration equipment used to cool the driver's or passenger's compartment of any motor vehicle. This definition is not intended to encompass hermetically sealed refrigeration systems used on motor vehicles for refrigerated cargo or the air conditioning systems on passenger buses using HCFC-22 refrigerant.
General Requirements
As of May 11, 2004, no person maintaining, servicing, repairing, or disposing of MVACs may knowingly vent or otherwise release into the environment any refrigerant. Personnel servicing/repairing the MVAC must be certified and use equipment approved by the USEPA. Additionally, the USEPA administration must have been notified that there is an individual on-site who has been trained and certified and is performing MVAC repair.
When recovering refrigerant from MVACs, and MVAC-like appliances for the purpose of disposal of these appliances, appropriate recovery equipment must be used. If a MVAC is going to be disposed of, the following steps must be performed:
Recover any remaining Freon refrigerant from the appliance.
Check that the refrigerant has been evacuated from the appliance or shipment of appliances by reviewing a signed statement, from the person from whom the appliance or shipment of appliances is obtained, that all refrigerant has been recovered.