Automotive Service Advisor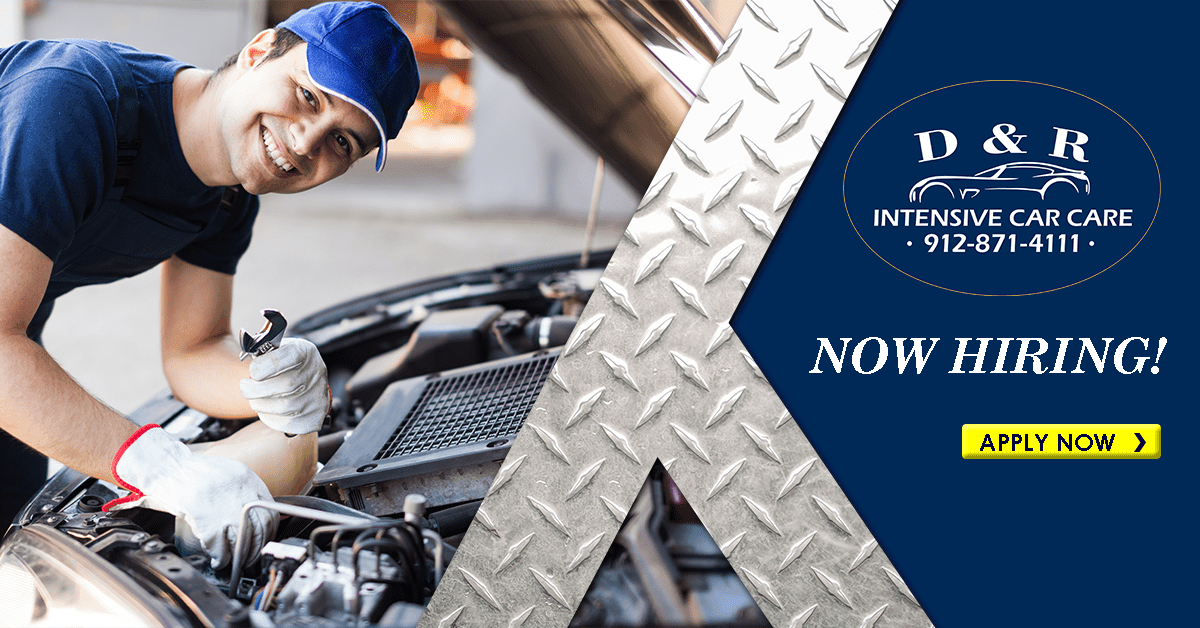 We are currently seeking experienced Automotive Service Advisors  to join our team in Statesboro, GA.
Our automotive repair shop maintains a very fast-paced environment. If you're self-confident, have great social and communication skills, and enjoy serving people we encourage you to apply!
We have built our business around our customers and our employees.
AUTOMOTIVE SERVICE ADVISOR ESSENTIAL DUTIES AND RESPONSIBILITIES: 

Keeping in constant communication with customers – before, during, & after automotive services are performed.
Communicating customer concerns with our Automotive Technicians.
Communicating Technician observations with our customers.
Educating our customers of vehicle repairs & benefits of keeping up on reccomended automotive maintenance schedules.
Creating estimates of parts & labor for automotive repair and maintenance services.
Answering phones and scheduling appointments.
Becoming knowledgable about our system.
Becoming knowledgable about the automotive services we offer.
Contacting vendors and ordering parts.
Creating invoices
Flowing between multiple tasks quickly, as needed.
Following established policies
Satisfactorily completing daily paperwork procedures.
As an Automotive Service Advisor it is imperative that you have a strong knowledge of the Automotive Industry, including vehicles, services, and parts. Our Advisors serve as a communication window between our Technicians and our customers. A primary role for this position is educating our customers about their vehicles. The Service Advisor spends the majority of their time communicating between our Technicians, vendors, and customers on a continuous basis throughout their day. They are our customers' greatest advocate! They ensure that our customers have a strong understanding of what is going on with their vehicles, and how to get (or keep) it in its best condition possible. Doing this empowers our customers to keep their vehicle safely on the road for years to come!
QUALIFICATIONS:
In-depth knowledge of Automotive Services, Vehicles & Parts
Exceptional Customer Service Skills & Genuine Desire to Serve People
Courteous & Clear Telephone Voice with Enthusiastic Personality & Strong Knowledge of English Grammar
Work cooperatively & effectively with others as part of a team
Motivated to learn & grow
Ability to thrive in a high-volume, fast-paced environment
Strong Organizational Skills with Ability to Prioritize & Manage Time Efficiently
Professional Appearance
Valid Driver's License & Clean Driving Record
Excellent Keyboarding Skills (Typing Test for WPM Required)
Strong Aptitude for Working with Computers & New Technology
High Knowledge of English Grammar and Spelling
EDUCATION and/or EXPERIENCE:
High School Diploma or equivalent
COMPENSATION:
Starting salary $30,000 – $90,000 per year. Pay is based on experience.
Paid time off
Paid holidays
Room for advancement
ADDITIONAL INFORMATION:
We encourage you to research more about who we are before applying. You can find out more information about us by browsing our website and our social media. We are on Facebook, Instagram, LinkedIn, YouTube and Twitter. We look forward to getting to know you and for the possibility of serving with you at D&R Car Care.