ASE Certification
The most important thing to look for in a mechanic for your vehicle is certification. ASE Certification is the industry standard for auto mechanics. Merely an ASE certification is not enough, however.
Be sure that your shop has technicians certified to work on your specific type of vehicle. This ensures that they have been trained to fix your vehicle properly.
Working with a mechanic who is not certified saves money initially, but can lead to more expensive repairs and more time without your vehicle while it sits in the shop. When you need car repairs, it is best to trust all your auto services to a mechanic who has been well trained and earned the appropriate certifications.
Lobby Cleanliness
As with any business, you can get a pretty good idea of how well they treat their customers by the state of the facilities. While some shops may be older, that doesn't mean they should be unclean. Particularly in this day and age, regular cleaning and sanitation is a must.
Extras like a business center where you can charge a phone or work on your laptop are signs you are dealing with a top notch space who understands and respects your time. While these are not essentials for a good auto repair shop, these little additions can be a great help for you, and indicate that a shop gives extra consideration to their customers comfort.
Communication
There are a few elements of communication that are critical to determining if your mechanic is a good one. When you try out your new mechanic, is the communication clear regarding:
The Estimate

– Of course, it is just an estimate, and there may be adjustments if other issues are discovered. However, when your mechanic gives you a quote, they should be clear about the cost and urgency of each repair. This will help you stay within your budget and plan for future expenses.

Repairs

– Do you understand what's wrong and how it will be fixed? Naturally, you are not a mechanic and may not fully understand how to make the repairs, but you should at least have a good idea of what part of your vehicle needs to be repaired, why, and what it will take to fix it.

Some vehicles require extensive labor just to reach a small part. While the actual repair may be simple, the labor may be for work that is far more extensive or requires special training or equipment.  A quality mechanic will give you this information.
Warranties/Guarantees

– Do your new tires come with a free tire rotation after so many miles? Is your repair guaranteed for a specific amount of time or mileage? Does your maintenance come with a roadside assistance program?

These are all things that your mechanic will let you know up front.
Maintenance

– Finally, a good mechanic will communicate clearly about how often your car should be maintained. Some auto repair shops, like D&R Car Care, even have programs that regularly notify you when your car is due for maintenance and offer a multi-point inspection when you bring it in. This type of communication is invaluable for customers, and is the sign of a fantastic, customer-focused car repair shop.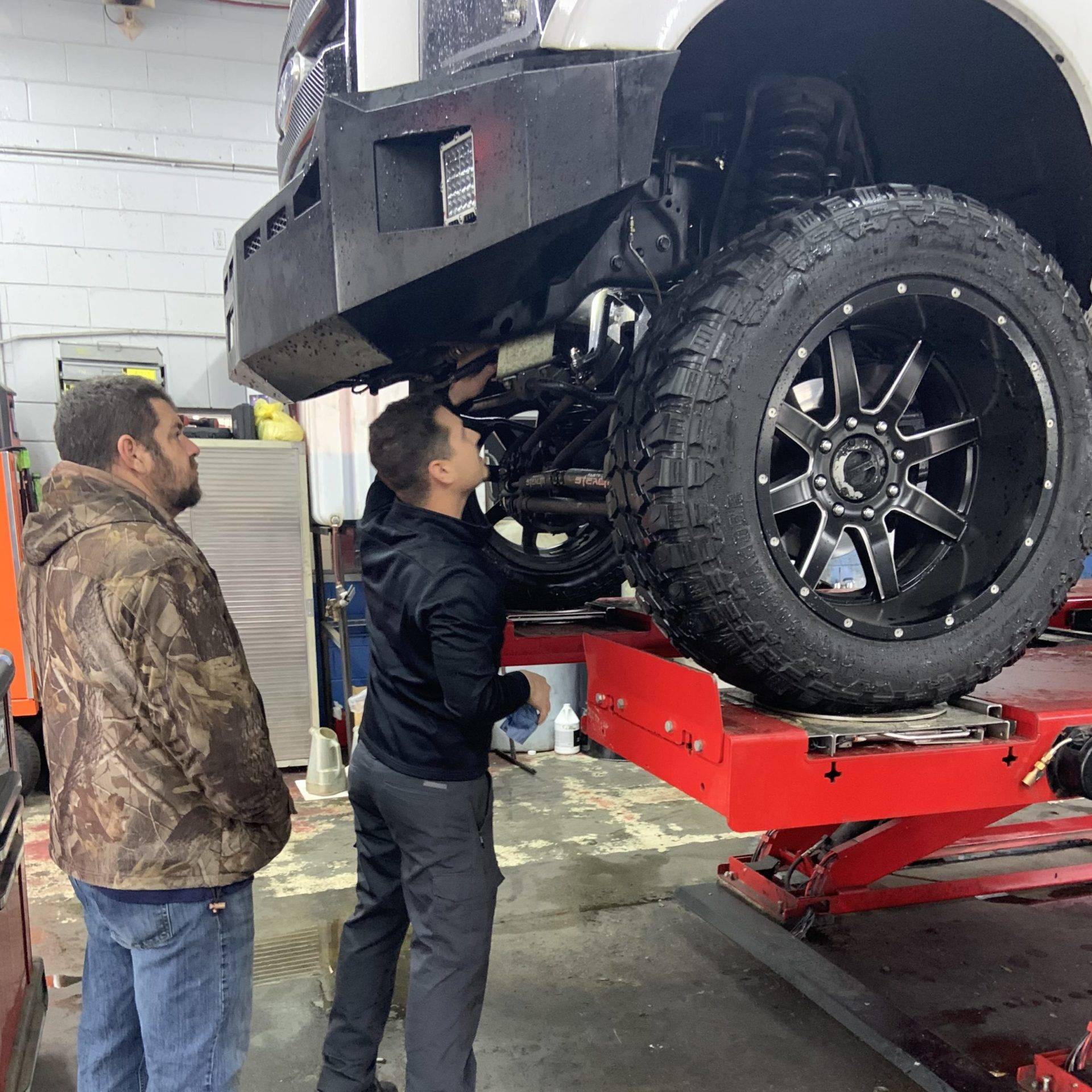 Auto Repair Guarantees and Warranties
Let's go back to warranties and guarantees. Trustworthy auto mechanic shops will let you know when your car or parts are under warranty. They will understand that saving you money by honoring a warranty is an investment in a potentially long-term customer.
The same holds true with guarantees. A quality mechanic will guarantee their work, when possible. They will be up front about what they guarantee entails and honor it.
If you bring your car in for a repair and the mechanic does not guarantee their work, be sure they explain why they can't. If they are unable to give a good reason, they may not be the most trustworthy shop.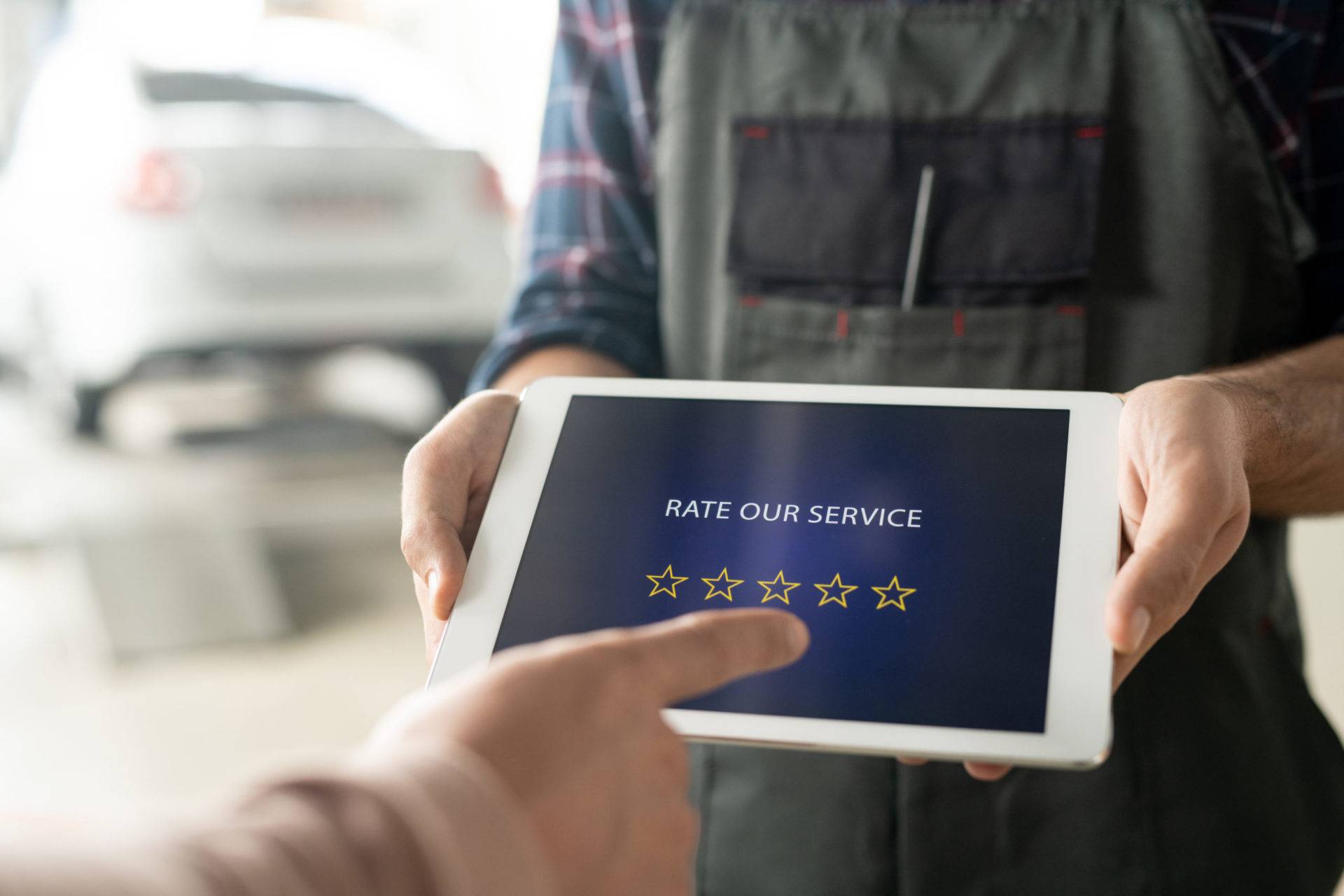 Reputation
These days, Google, Facebook, Yelp and the Better Business Bureau are just a few easy places to check for customer reviews. High volume garages are likely to have some bad reviews, but check for the overall rating. If there are mostly bad reviews, it is a good idea to steer clear.
However, if the majority of the reviews are positive, you can probably trust them with your vehicle.
Shop Around
It is always a good idea to shop around to find the best auto r. You can ask about pricing, practices, and guarantees in this initial contact. Explore the shop's website and social media pages, as well. This can be a good way to get a "feel" for a potential repair shop's culture and services. 
While body shops are typically separate, many auto repair shops offer a full range of services for your car. This may seem unimportant, but it is incredibly convenient to have one repair shop that knows the ins and outs of your vehicle.
Trust Your Gut
There is a lot to be said for simply trusting your gut. If you take your vehicle in for a repair and something just doesn't feel right, you are not committed to leaving your car there. This holds true even if you have booked an appointment for a repair.
You have the right to look for an auto repair shop where you feel comfortable. Look for a shop that ticks off all of these markers, and you are sure to have found a quality auto repair shop you can trust.
Quality Auto Repair Near You
If you are located in Statesboro, Georgia or the surrounding area, look no further than D&R Car Care. Our ASE Certified mechanics are some of the best in the area, and continue to receive training to stay up-to-date on the latest technology and techniques. When you bring your car to D&R Car Care, you can rest assured that your car or truck is in the hands of highly qualified mechanics.
FULL SERVICE Auto Repair and Tire Shop
From air conditioning to oil changes and turn signals to tires, we are a full service auto repair shop with experience working on both foreign and domestic vehicles. Whether you need routine maintenance or repairs, the friendly staff at D&R Car Care will get you back on the road in no time. We are located close to Georgia Southern Campus, conveniently located for Georgia Southern and Ogeechee Tech Students.
For top quality car repair and tires in Statesboro, Ga, give us a call at (912)871-4111 or schedule your appointment online today.