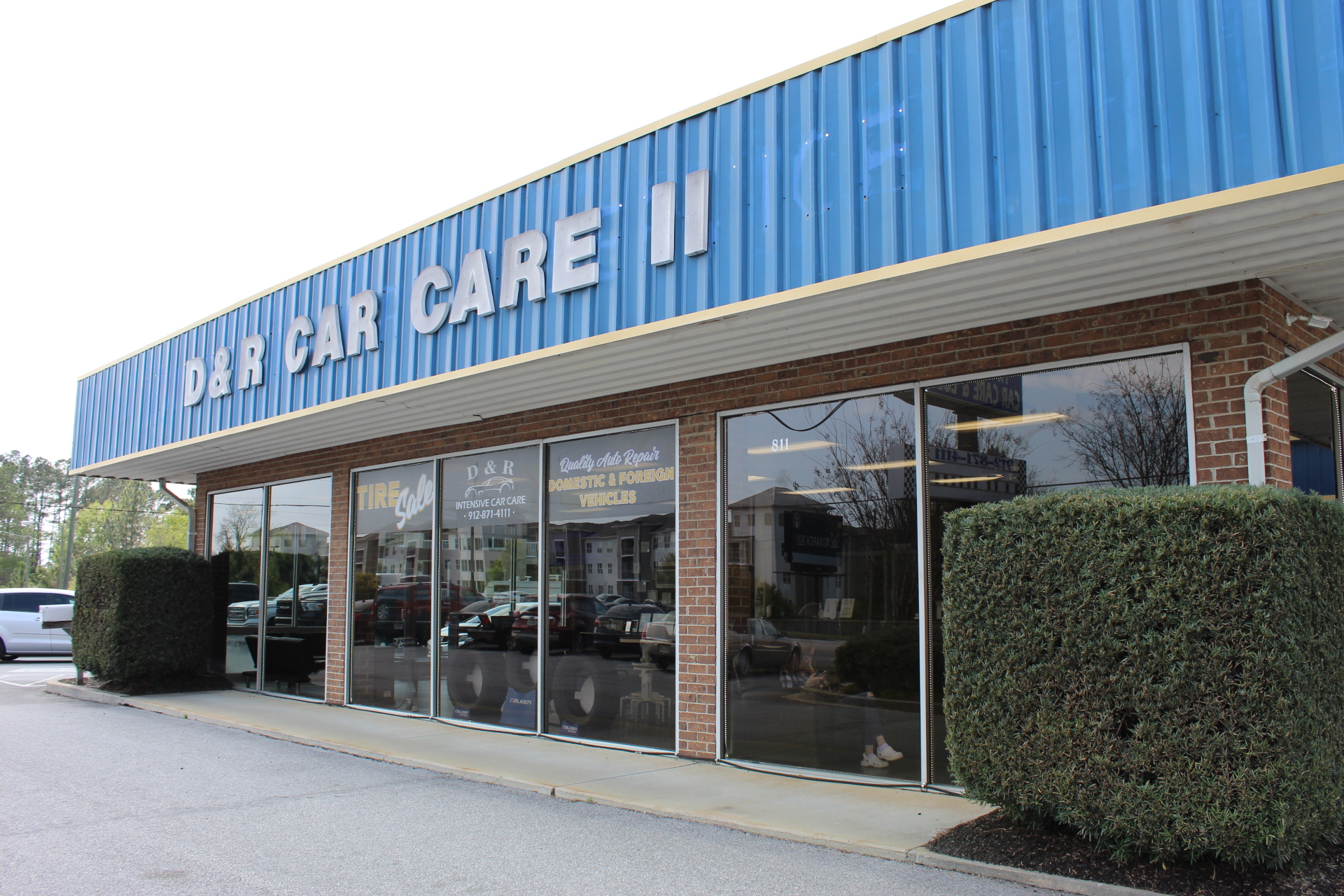 Quality Auto Repair Service in Statesboro, Ga
At D & R Car Care, we take pride in providing quality auto repair and tires for nearly every vehicle, every time. We service both foreign and domestic vehicles, from compact cars to trucks to large fleet vehicles and everything in between.
Our auto repair services include:
Car maintenance close to home
Don't wait until you have a warning light on your dash to show your car some love. At D & R Car Care, we can help you keep your vehicle running smoothly with routine maintenance and multi-point inspections. When the inevitable happens and you do see that check engine light, we are here for you. We are committed to offering you the best car care experience you, and we are located right here in near Statesboro.
Our extensive service options allow you to trust us with nearly any maintenance or repair work your vehicle might need. From bumper to bumper and top to tread, we have you covered. Roadside assistance and warranties make our tires, repairs, and service the best around.
Car, truck or SUV
Our mechanics have extensive experience working on a wide variety of vehicles. We are happy to offer automotive service on passenger cars, medium sized trucks, minivans, or SUVs. The D & R team works hard to ensure your vehicle will be performing at its best before leaving one of our service bays.
Foreign or domestic
In addition, we are proud to have ASE Certified mechanics can service and repair nearly any make or model. Many car repair shops only service certain brands, but we specialize in serving our customers. That means whether you drive a foreign or domestic car, you can rest assured that we will keep it running smooth.
Auto repair near Georgia Southern
If you are looking for trustworthy and knowledgeable location for auto repair near Georgia Southern University, look no further than D & R Car Care. As a family owned business, we will treat you like family. We provide digital reports with every service, and will provide a detailed quote and explanation of service to be performed before we even lay a wrench on your vehicle.
Serving Statesboro and surrounding areas
Our customers come from Statesboro, Sylvania, Metter, and Pembroke, Georgia. If you are looking for a friendly face to help you when your automobile is in need of maintenance, give us a call. As Proud supporters of the Georgia Southern Eagles, we are honored to offer the same quality of service to both our local clients and Georgia Southern University students.
Discounts and specials
Part of our commitment to offer exceptional service and quality, we are happy to offer discounts and specials to pass along extra savings to our customers. We want to help you save money now and in the long term with regular coupons and exceptional service that will keep your car running for the long haul. Visit our Coupons page to find our about all the discounts and specials we offer.
Convenient online scheduling and payment
Walk-ins are always welcome at D & R, but for added convenience, you can schedule an appointment online so you know we'll be ready for you. We want to make sure that our customers are safe and comfortable, so we offer contactless payment easy with our pay online option.
Customer satisfaction is our priority
Our priority is making sure that we provide the best quality auto services and tires to every customer, every time. Our team strives to achieve that goal with every service we perform. Our auto repair shop has a long-standing reputation for quality auto care. We have been voted Best in the Boro and Most Fabulist many years in a row, and look forward to continuing that for years to come.