As certifications go, attorneys have the bar and mechanics have ASE certifications. ASE stands for Automotive Standard of Excellence. The requirements are set by the National Institute for Automotive Service Excellence.They are the gold standard for auto repair service. The tests were created to establish a standard that would improve the quality of service for customers. They are meant to ensure that automotive technicians meeting have the training and work experience to offer the highest quality repair service.
ASE Certification Testing
There are ASE Certification tests for 52 different areas of expertise. The tests cover nearly every aspect of vehicle repair, and are generally divided by class of vehicle for which the technician is trained.
Automobile and Light Truck Repair (A Series)
Medium and Heavy Truck Repair (T Series)
Truck Equipment (E Series)
School Buses (S Series)
Various forms of transit buses
Collision repair (B Series)
And More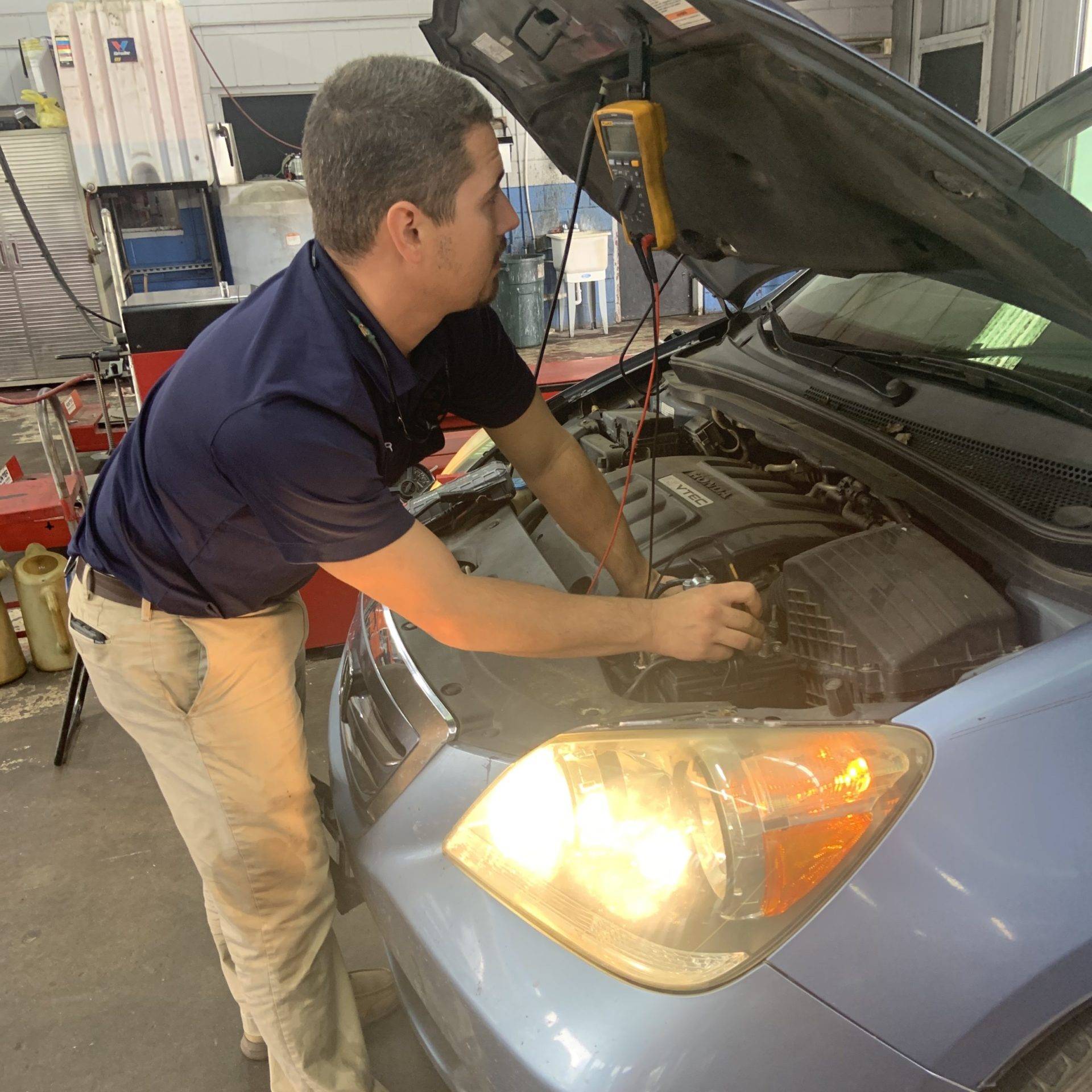 ASE Master Technicians
Mechanics who receive certification in an entire series receive the title "ASE Master Technician." These auto repair specialists have training that means they can handle any repair and maintenance within that area with the highest level of expertise. While it is not essential that you hire a master technician, it is definitely a bonus.
Auto Repair Shops and ASE Certified Mechanics
Most likely, any shop you visit will have a mixture of ASE Certified Mechanics and repair technicians who haven't yet taken the certification tests. This is normal and means that the shop is working to help younger mechanics meet their work experience requirements.
However, it is vitally important that you only trust the repair of your car, truck, or SUV to an auto repair shop that has an ASE Certified mechanic on staff. This is the only way you can be sure that your vehicle will receive the proper care and service. That care will keep you safe and help extend the life of your vehicle far longer than repairs by someone who is not certified
You Get What You Pay For
An important note in car repair is the old adage "you get what you pay for." ASE Certification takes years of experience and costly testing. So while it may cost a bit more to hire a mechanic with an ASE certification, it is easy to see this as an investment. The investment in your car will keep you from paying for more costly repairs in the future or having to buy a new vehicle altogether.
The ASE Certified Mechanics at D&R Car Care
At D&R Car Care, we believe in offering the highest quality auto repair service. We invest in excellence by hiring ASE certified mechanics and training new ones, as well. We do this because we want our customers to know that when they trust their vehicle to us, they are getting the best auto repair service possible.
Call Us Today
When your vehicle needs maintenance, repairs, or new tires, trust the certified mechanics at D & R Car Care in Statesboro, GA. We will have you back on the road in no time with the peace of mind that comes from knowing your car is in excellent hands.Schedule your service online today.