Whether you are just headed to the beach or planning a cross country road trip, it's critical to make sure that your car maintenance is up to date before you head out on the open road. Car trouble is bad enough when you're in your local neighborhood. However, nothing could put a damper on those travel plans like having your car break down hundreds of miles from home.
Vacations are supposed to be a time for fun and relaxation, but the difference between pleasure and misery often lies in whether or not you took the proper steps to get your car ready for that long trip. Here is a quick car maintenance checklist to make sure your vehicle is ready for a fun, safe adventure.
Check Your Tires
There are a host of reasons why you'll need to have your tires checked before you start your journey. Tires are, after all, the foundation of your vehicle. They keep you rolling along safely, quietly, and smoothly – if they are properly maintained.
First off, check your tire pressure. It's enough to say that correct tire pressure can affect everything from road noise to gas mileage. More importantly, driving on tires with incorrect air pressure means disaster could strike any time – and at any speed. When checking your tire pressure, it's important to use an accurate tire pressure gauge, (many gauges at "air stations" give false pressure readings), and check the tire pressure when the tires are cold. Then, you will want to inflate your tires to the correct PSI (pounds per square inch).
You can find your tires' recommended PSI in your vehicle's owner's manual, or on the sticker just inside the driver's side door. Maintaining the proper PSI for your tires is crucial to your safety and the longevity of your vehicle. While you're at it, check your spare tire. The only thing worse than a flat tire is a flat spare tire.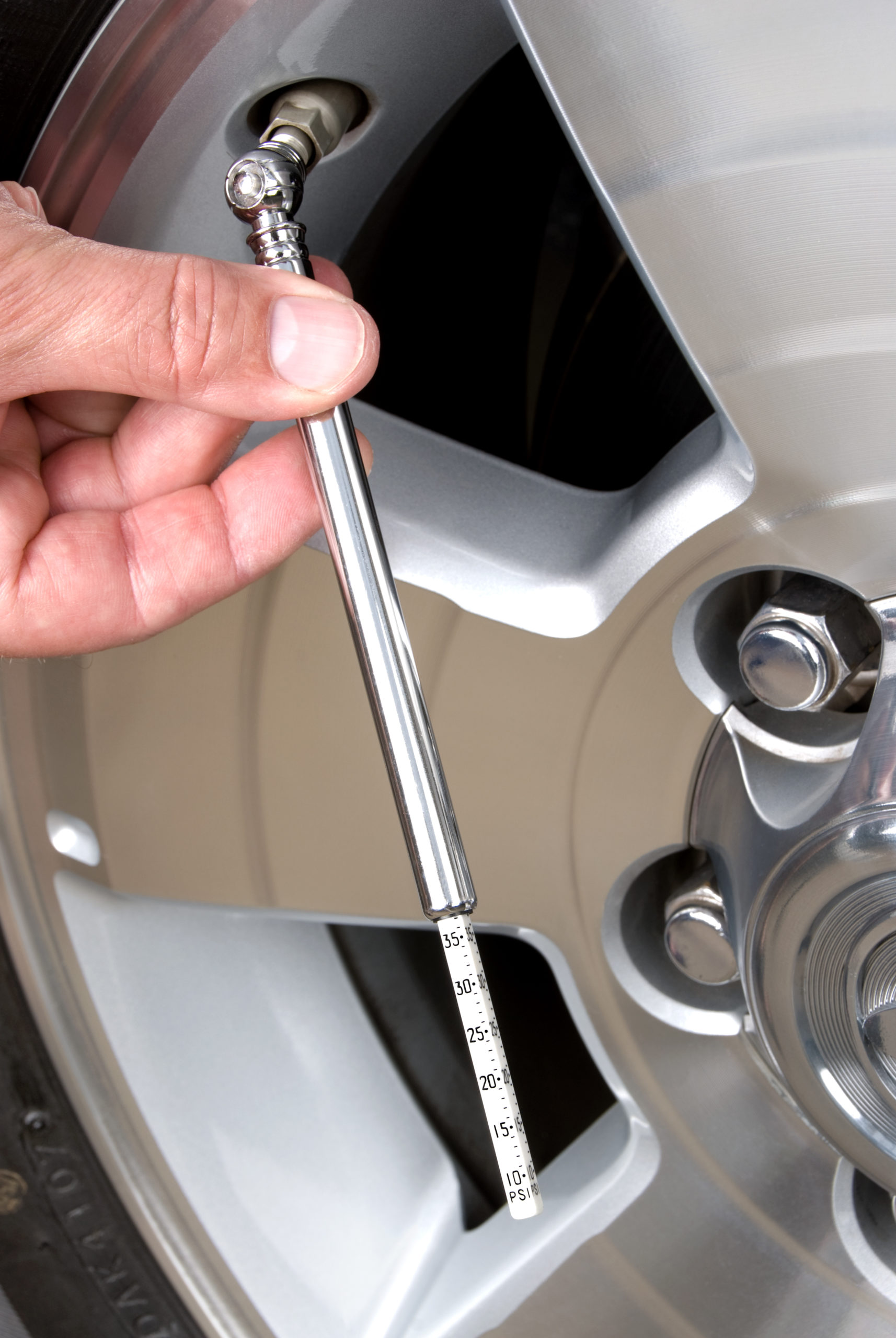 Check Your Tire Tread Depth
Another danger for road warriors is insufficient tread depth. Worn tires can be slick on the road and cost you control, whether you're traveling in the desert heat or even a quick summer rain storm. Worn out tires also run the added, and much scarier risk of blowout on the road. By law, tires need to have at least 1/16-inch of tread or more.There are several simple ways to check your tire tread depth. The first way is to measure tread depth with a tread depth gauge. The second method involves the use of a penny inserted into the grooves of the tread. Tire wear bars are also used on today's tires as a hands-off visual indication that a tire needs replacement.
Align, Rotate and Balance Your Tires
Manhandling your car to keep it between the lines for thousands of miles doesn't sound like a fun way to travel. A shimmy in the steering wheel coming from wobbly alignment is not only annoying, it can be dangerous. So can a bubble in a tear from uneven wear. To avoid any of these scenarios, visit your local auto repair shop. Before you start your trip, have your alignment checked and get your tires rotated and balanced if they need it.
Check Your Car Battery
Imagine it! You wake up in the morning at your hotel ready to hit the road for the second leg of your great adventure only to find your battery is dead, and you are stranded. This simple problem can cause hours of frustration, but there's an easy prevention. When you visit your car repair shop for vehicle maintenance before your tip, make sure they check that your battery is in great shape and will last throughout your journey.
Check Your Fluids
Any auto repair shop worth its salt will check your fluids every time you bring your car in for scheduled maintenance. For the DIY folks out there, here is a list of the fluids you need to check before you get your kicks on Route 66.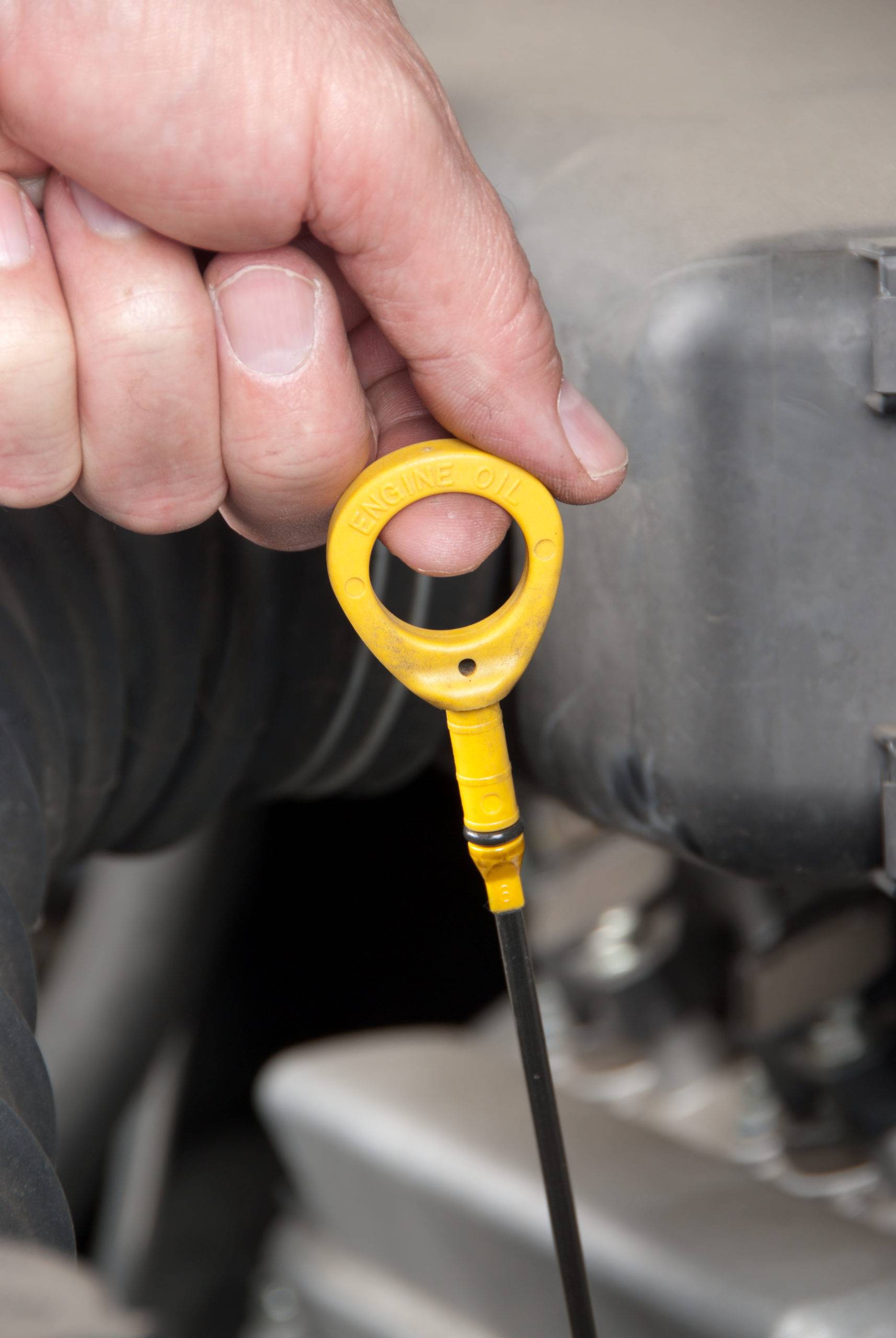 Oil – Is it clean and is there enough? Is it time for your vehicle to have a regular oil change?
Wiper fluid – You'll be surprised how frequently you might need it.
Transmission fluid – You don't want to burn out your transmission far from home
Coolant – It's summertime. No A/C makes for miserable road trips.
Brake fluid – We'll talk more later, but this one is critical
Power steering – You never know how strong you are until you have to drive without it.
All of these are easy enough to check yourself, but if you're bringing your car in for maintenance anyway, make sure you visit a shop that will check all of these for you, as well. At D & R Car Care, we perform a multi-point inspection free with every service, so you know exactly what condition your vehicle is in before you hit the road. 
Check Your Brakes
We've already mentioned checking your brake fluid. It is just as important to make sure that your entire brake system is in good condition before you hit heavy traffic on your trip across the United States. Brake pads, rotors, master cylinder, plates, bearings – there are a lot of things to consider before you tackle this as a do-it-yourself project.
It's usually a good idea to leave this job to a certified mechanic who is trained to check, repair and replace brakes. Without proper installation and maintenance, brakes can be squeaky and annoying, grinding and worrisome, or downright dangerous.
Air Filters
Clean air filters are key to helping your vehicle run smoothly. Your air filter should be replaced every 10,000 to 15,000 miles. Your cabin filter will last around 12,000 to 15,000 miles. If you haven't replaced yours in a year or two, it's definitely time!
Wipers
It may seem like a trivial thing, but good wiper blades can make a rainy drive so much less stressful. Not to mention how irritating it is to hear that grating squawk across your windshield when they get old. Checking your wiper blades, and replacing them if necessary, is a small task that can also keep you safer by keeping your vision clear in inclimate weather.
Check Your Lights
Headlights, tail lights, brake lights and interior lights. There are a lot of lights to consider. Check your vehicle's lightingbefore you head off into the great unknown. These are an often overlooked element of vehicle maintenance that can save headaches down the road.
Odds and Ends
Although these are the major elements on our checklist, there are a few other odds and ends you'll need to consider. Make sure someone you trust has your itinerary, and knows how to reach you in case of an emergency. Double check your car insurance and make sure you are fully covered. 
Make sure you know your route, and keep a hard copy, up-to-date map in your vehicle just in case your GPS fails. Make sure your spare tire and jack are in working order and easily accessible. Pack a long set of jumper cables. You may even want to invest in a road hazard kit, just in case!
TLC
Alright, you've tended to the big things, and even some of the little things. Here's the final piece of advice we have. Before you head off on your grand adventure, take some time to clean and tidy your car. Getting rid of trash and unnecessary items can make room for the things you need, and make any trip more comfortable. 
If your Dad was like ours, he always gave the car a good wash before we left, too. He said it helped the car get better gas mileage. Whether that's true or not, it certainly helped us feel like we were riding in style. As a bonus, it clears the windows to improve visibility, and it keeps your paint lasting longer.
If you're near Statesboro, GA, visit D & R Care Care
If you're near by Statesboro, GA, or live here, be sure to come see us before you head out for your summer road trip. Our ASE certified mechanics will make sure your vehicle is ready for your trip, and make sure you're aware of any potential upcoming maintenance or needed repairs on your vehicle. You can even schedule your service online, so we can have you on the road in no time. 
We hope you have a safe, happy summer road trip, and create memories for years to come!