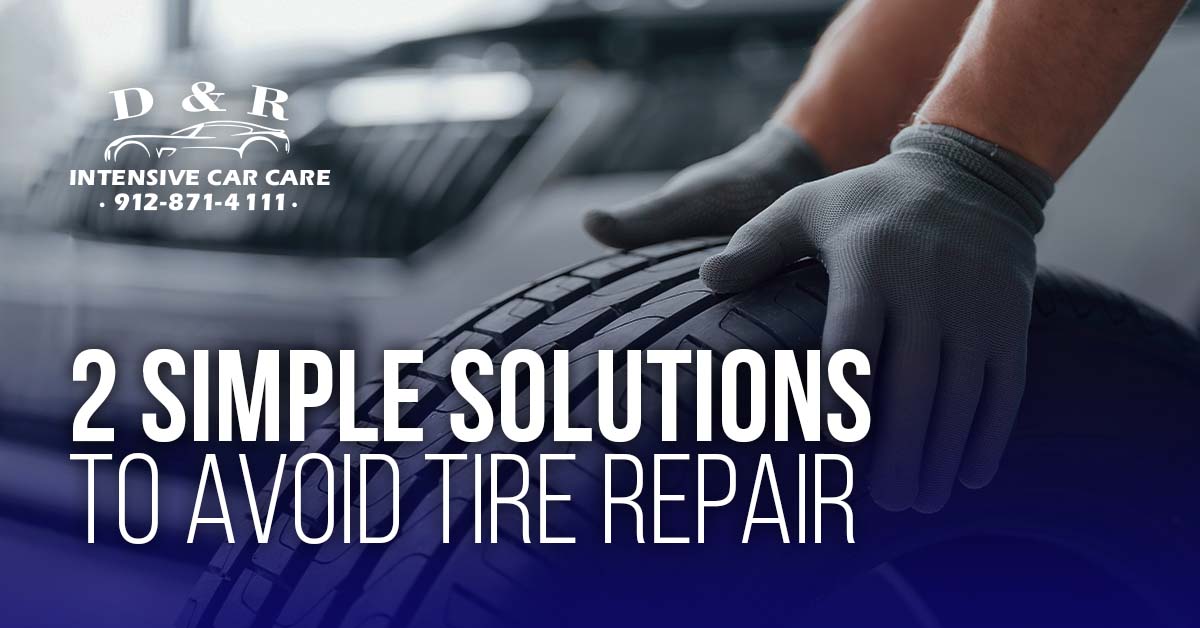 Most vehicle owners have experienced a flat tire, and it is inconvenient and a pain. Our vehicle's tires are essential. Keeping them in good working order isn't just a significant safety concern; it also has a financial impact. Understanding these tips can help drivers avoid pricey tire repair services or even a tire replacement.
Maintain Proper Tire Pressure
Keeping proper tire pressure can help drivers stay safe on the road while saving on fuel efficiency while avoiding tire repair services. Ensuring that your vehicle tire pressure is at the appropriate level will extend the life of your tires as well. When your tires have the proper inflation level, it will help promote even tread wear. Whether your vehicle has too high tire pressure or too low, your vehicle will be affected by this level.
Too High
If your vehicle's tire pressure is too high, you may experience a number of adverse outcomes. Some vehicles can experience reduced traction. The less traction your tires have, the higher the possibility of hydroplaning in poor weather conditions. You may also experience a harsher ride and reduced fuel efficiency.
You must inflate your tires to the proper levels to avoid unnecessary wear and tear, as well as to keep you safe.
Too Low
Under-inflating your vehicle's tires can cause damage to the structure of the tire itself. When your tire is low on air, it will generate more heat and cause the tire to break down prematurely. With a shortened life, you will need to purchase new tires more frequently.
Professionals will advise you to get the slow leaks fixed quickly! Repairing the slow leaks right away will save you pricey tire repair services or replacement.
Avoid Tire Damage
Road hazards can damage tires at unexpected times. Internal and external damages can happen due to several different situations. Depending on the location and the extent of the damage, there may be safer choices than a simple tire repair. Having an experienced technician inspect the damage is the best choice for a possible solution.
External
While driving, it is not uncommon to puncture or cut your tires or even have unforeseen encounters with curbs or potholes. The exterior surface of your tires is susceptible to damage that could lead to tire failure.
A simple tip to ensure you notice any exterior damage is to do a quick check on your tires each time you are pumping gas. If you see any visible damage to your tires, have the appropriate tire repair services performed by a certified mechanic before it becomes a more significant problem.
Internal
Tire damage can also occur on the inside of your tires. Just because it's not easily visible does not mean the damage is not there. The damage could come from severe impact, driving on a flat tire, or even just low tire pressure. With some types of punctures, your tire may even experience damage that is too severe for an easy tire repair.
A professional will take the time to inspect the entire tire, remove the damaged or flat tire, and either repair or replace it. When your tire has internal damage, it is crucial to have your rim inspected and repaired as well.
Bring Your Vehicle To D & R Car Care for All Tire Repair Services
The professionals at D & R Car Care understand that needing a tire repair can be expensive and stressful. Our certified technicians will always perform the highest quality tire repair services necessary. We offer many tire repair services ranging from flat tire repair to total tire replacements.
If you have an emergency flat tire and a self-repair kit, it may be necessary to use it in order to get your vehicle to our full-service auto repair shop. You can locate D & R Car Care in Statesboro, across the street from Georgia Southern University. Our location makes getting your tires inspected and repaired as convenient as possible for students and Bulloch County residents.